New Pattern & Book Giveaway - Palora Pullover
October 14, 2020 20:04
Knit, purl, knit purl… There are so many possibilities using just these two stitches. They create beautiful texture, without the complexity of cables, or colorwork, or complex lace combinations of yarn overs and decreases.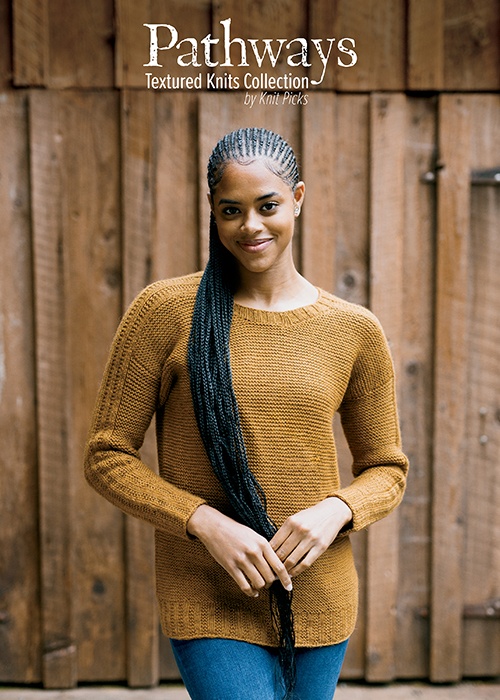 Knit Picks has gathered a collection of patterns into their new Pathways book filled variations of knit-and-purl only stitches. The patterns range from slouchy hats, to mittens, cowls and sweaters. You can see them all here.
Keep reading for my thoughts on this book, my Palora Pullover AND a giveaway for a printed copy of the book!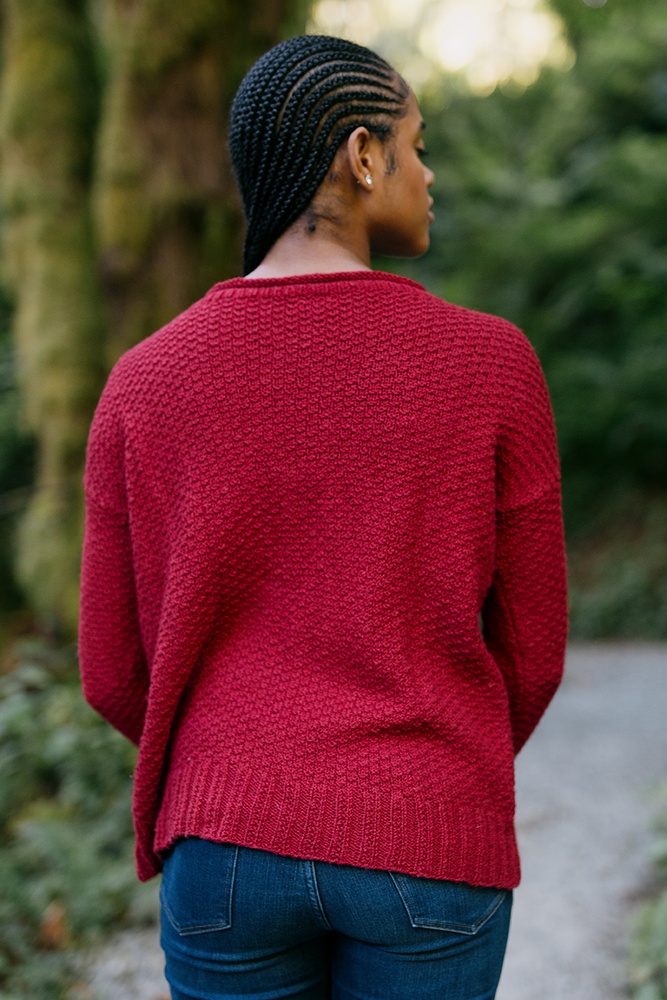 Many of the patterns in the Pathways Textured Knits Collection book would be great for a knitter new to sweater knitting, or an adventurous beginning knitter. The shaping of some sweaters use drop-shoulder shaping, like the Abingdon Pullover (shown above) by Donna Estin and Moss Stitch Check Jumper by Helen Metcalfe. It is a super simple way of constructing a sweater!
My Palora pullover is seamless and worked from the top down, with increases worked at a consistent rate from the neck to the underarm. It's an easy pattern to memorize, so there's no stress about wondering where you are in the pattern if you have to put it down and pick it back up again later.
The top-down construction makes it fun to try on as you're knitting, to be sure it fits. Though, with the oversized nature of this sweater, it's likely not to be too small. The upper body is longer than a typical raglan, making the armholes and upper sleeves roomy.
The added length in the back extends lower than the front, for more modesty if your Palora is worn with leggings or any snug fitting pants.
Size inclusivity was certainly a factor in creating the Pathways Textured Knits Collection! All the sweater patterns are sized to fit larger bodies, with the largest finished measurements ranging from 62" to 69.25".
The Palora Schematic is shown above, and it's designed to be worn with 3–5" of positive ease, so select a size that measures 3–5" larger than your body's measurement.

And… I mentioned a giveaway, didn't I?
Yes! Knit Picks and I have collaborated to give some lucky knitter a free copy of the Pathways book!
Here's how to enter the giveaway:
• Like AND comment on this Instagram post
• Follow @Knit_Picks on Instagram
• Follow @kristentendyke on Instagram
• Bonus points (not required) if you share the post in your stories or feed, too! :)
That's it!
🎉Entries Close October 20, 2020 at 11:59pm EST.
Winner will be selected by random number generator on Tuesday, October 21, 2020 and informed via instagram DM.
Pattern book will be shipped from Kristen TenDyke.
This giveaway is open to all knitters of all ages, worldwide. This giveaway is in no way sponsored, endorsed, administered by or associated with Instagram or Facebook.